Although you have plenty of motivation to being your own boss, it takes self-discipline and accountability to complete actual tasks and projects. Since many web businesses begin with a self-employed individual or partnership, setting up a project management system, to keep your growing business on track, is suggested.
Incorporate seamless project management into your strategy.
Not every business needs to start with all the fancy software and tools. Many software companies offer a free or low cost option to allow for management of projects. Do your best to eliminate back-and-forth emails with contractors who are being used for ongoing tasks or projects.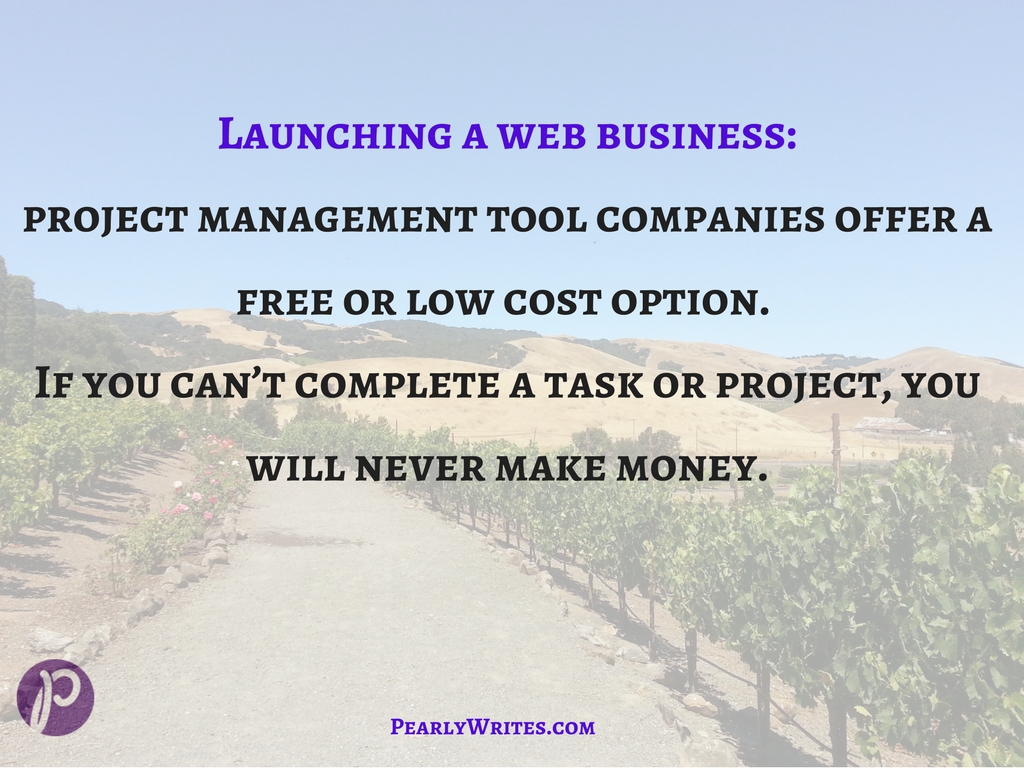 Some management tools to look into include:
Look into building your site on WordPress as it is easy for a new business owner to learn, create and manage.
* Very important: If you can't complete a task or project, you will never make money.