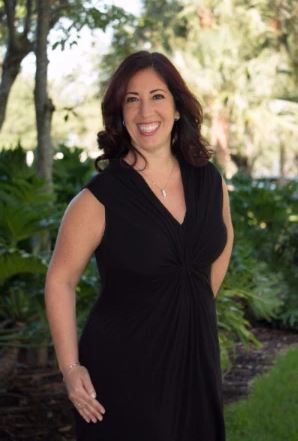 Learning Experience Bio
Lisa Weinberger is an educator and business owner with over 20 years' experience designing and leading corporate marketing training programs in higher education; and teaching college courses in online and classroom environments using original curricula. Seeking a position as an online learning instructor/ content/curriculum developer, in partnership with higher education and professionals. 
Through my company, PearlyWrites.com, I design and teach original eLearning, course syllabi, curricula, and assessments in higher education. Instruct college business students in subjects that include business and technical writing, SEO and digital marketing, web and social media, leadership, and management Annually, I teach up to 200 undergraduates per F2F and online class; to date, have instructed over 2500 learners. Clients include: Fair Lawn School District, LSI, Annenberg Foundation, Laurel Tech, University of Phoenix, SNHU, SilkWeb, Post University, Fisher College, Bergen Community College, William Paterson University, Maricopa Community Colleges, and iDesign.
Select Projects
Created and managed two four-week training programs for recent college grads and 35 college interns at Bankrate and Quinstreet about SEO and digital marketing. The interns were offered jobs within the company after their training.
Created 10 modules and assessments for Southern New Hampshire University online undergraduate course on social media marketing. Collaborated with professors to complete the course build.
Conducted research, writing, and editing of articles and audio scripts and produced curricula, including Vocabulary and Its Relationship to the Other Element of Literacy and Semantic Graphic Organizers for Learning Sciences International, LLC.
Served as copyeditor on multiple lesson plans including Elements of a Story and Spelling Bee, and teacher resources for educators for the Annenberg Foundation.
Created budget and leadership courses, workbooks and seminars for Fred Pryor.
Created financial services books and teacher resources with National Academy Foundation (in partnership with Pearson and Vanderbilt University) for college level students on topics that included the history of banking and origins of money.
Thank you,
Lisa Weinberger
Marketing Bio
Lisa Weinberger has been a successful digital marketer since 1997. She promotes and brands, Fortune 1000 companies and SMBs using organic SEO techniques and content to get exposure for products and services. Making online connections and bringing people together to be their best, has been an integral part of Lisa's team building career. Her team at PearlyWrites, LLC consists of high-caliber online content creators, editors, multi-media creators and project managers are all Social Media and promotion experts. Lisa serves as Chief Content Officer for a variety of client businesses and start-ups.
Lisa was the Director of Content Promotion & SEO for Bankrate, Inc. where she built their internal SEO, Social Media & Content Marketing department. In 2013, she led Bankrate with a small internal team against global marketing agencies to being a Shorty Awards Finalist in the category of Best Use of Social Media for Financial Services.
Within the first year, Lisa also increased Bankrate's revenue through SEO strategies centered around content and proper execution of promotion which rose their organic placement to number one rankings (CD Rates, Mortgage Rates, Retirement Planning, Auto Loan Rates, Refinance Rates) in Google which was a $3 million revenue increase month over month. Lisa has held similar executive and advisor positions in corporate SEO, Content Strategy and Social Media to gain exposure, rankings and authority with start-ups.
Publishing's of Lisa's can be found on Fox Business, Yahoo! Finance, Business Insider, Comcast, Credit Karma, Fidelity as well as being a source and interviewed about Search and Social Media on Tech Republic. Lisa is a contributor to the Conductor blog where she discusses breaking down corporate silos, SEO and content marketing. She has spoken at industry conferences about SEO, Content Development and Social Media like SMX, NCDM DMA, and PubCon.
Lisa is the Co-Founder of Natural Media, LLC, publisher of MarijuanaRates.com, the personal finance side of cannabis; where she executes on local SEO strategies and discusses the cost of cannabis daily with their community. She shares about her higher educational journey over at Ph.D. Girl on Facebook. Earned degrees include a BA in English Writing and a Master's in Teaching from William Paterson University and a Graduate Certificate in Composition and Rhetoric from Indiana University.